Repairs and Installations
If you can't beat the heat, call Pete! It's mid-summer and you're Air Conditioner shuts down. You're hot and the temperature in your home begins to rise, who do you call? Ghost busters! No, just kidding. Call USA USA USA Heating & Cooling we got you covered. We're always stocked with the materials needed to get cooling back into your home in a timely manner. And if you're in-need of a new system, we be able to provide you a quote with up to 4 options by the end of the day. If approved, we offer 0% financing for up to 18 months!
Just like furnace equipment, we can repair all kinds of cooling systems. Our professionals are trained carefully on all types of systems to help every person in need.
So you're A/C is not running, here is a DIY checklist:
Check your filter. If it looks anything like this (Figure A) then chances are, your system is starving for air flow. It's best to change your filter every 3-6 months.
Where do I buy a new filter or know the right size? Almost every store will have filters. You can either take the one out of your current system and bring it with you to the store or jot down the size. If you still need help, we're here for you!
Check the thermostat. Sometimes, refreshing the batteries is all it needs for it to communicate properly with the control board. Also check that it is set correctly.
Check the condenser outside. Does it appear dirty or clogged with debris? Keep the area around it clear of obstruction.
What brand of cooling systems do you install?
Only the best – Bryant, Concord, Payne and more. Give us a call. 262-662-2626 We'll get starting by asking you a couple of questions and shortly after, you will have pricing on your new install.
Are there different types of cooling systems other than central air?
Absolutely! While central air is the most common type of cooling systems there is also another energy efficient system called a ductless mini split. Venture over to our ductless mini splits to read about its benefits.
Google tells me there are SEER ratings to central air systems, what is that?
SEER contains the value it represents in energy efficiency. It stands for Seasonal Energy Efficiency Ratio.
How do I choose the right SEER for my home?
Leave that up to us. When you schedule your free in-home estimate with us, our estimator will be able to carefully calculate the size of home and gather other important information that will help to narrow down the right equipment for your comfort level and budget.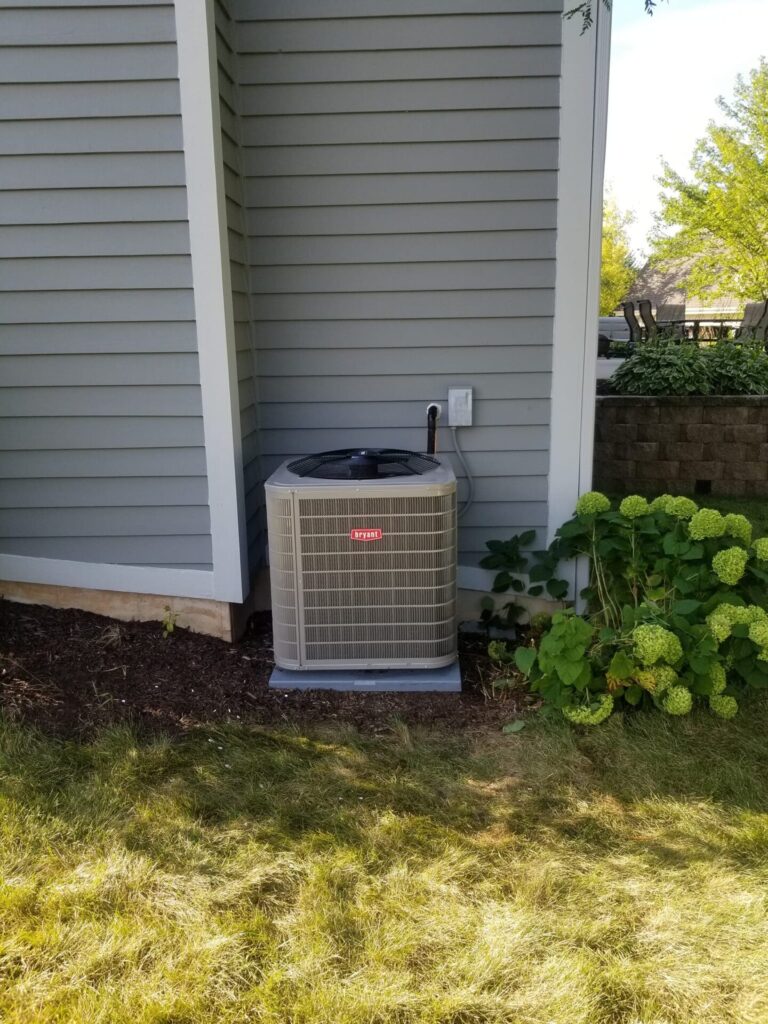 "It's time for a tune-up!"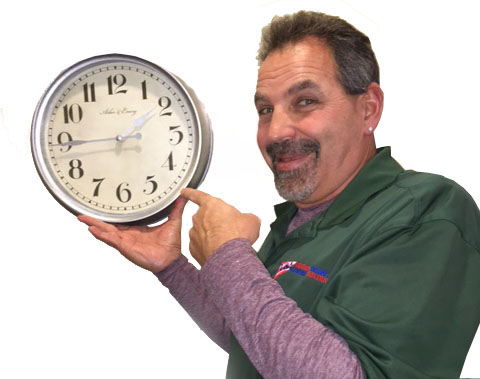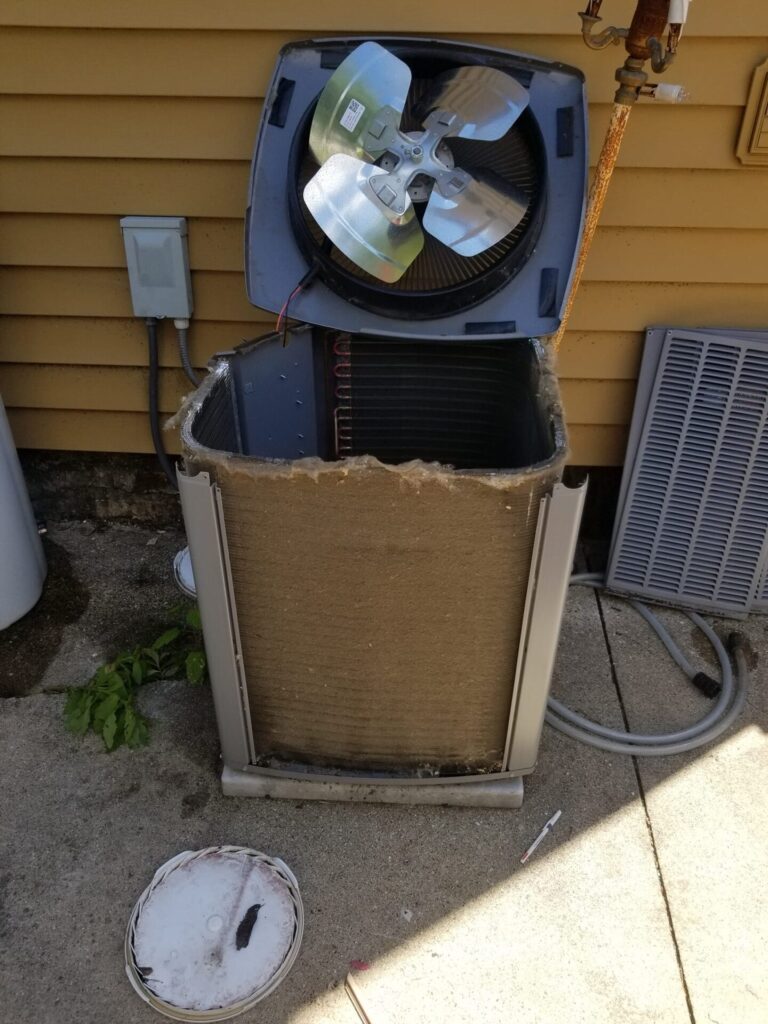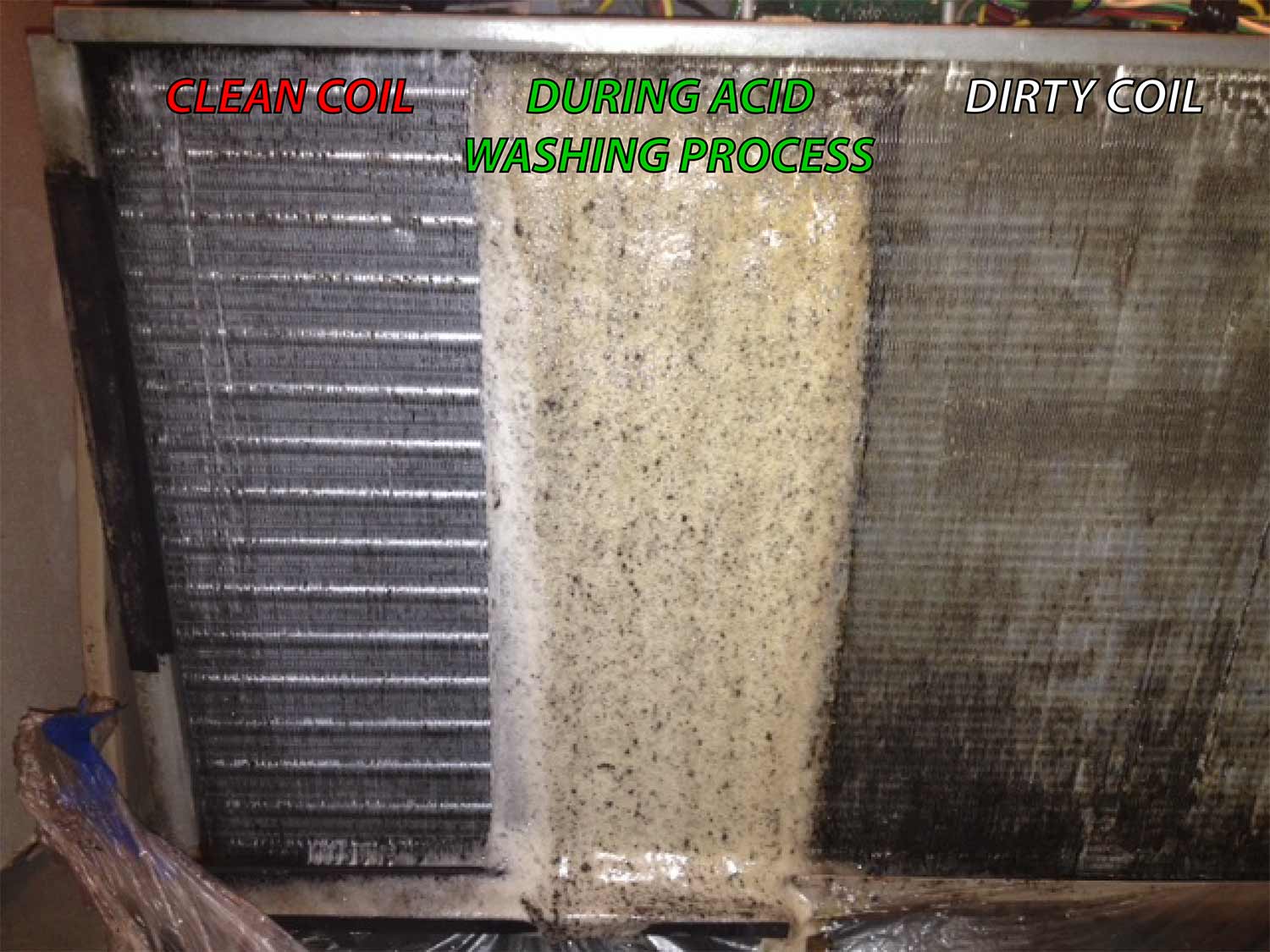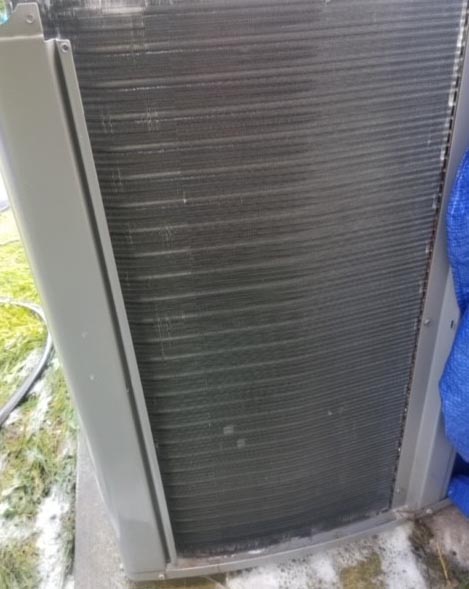 Safety & Efficiency Agreement
To avoid waking up in the middle of the night sweating buckets in your bed sheets, set up a maintenance plan with USA Heating & Cooling. This will allow your system to run to its full potential, add years to the life of the system and to avoid breakdowns due to dust and dirt build up. Once you're signed up, leave the rest to us. We will call you in the Spring and the Fall to schedule your appointment.
What's included in my Air conditioner tune-up?
Check thermostat(s), inspect blower and fan assembly, inspect heat exchanger for cracks, replace customer supplied air filters, inspect capacitor(s), safeties and limits. Lubricate all moving parts, adjust drive belts and pulleys if necessary. Wash condenser coil and perform acid wash, if necessary. Inspect refrigerant lines for leaks and inspect for correct operation. Report pressure readings. Test, secure and tighten all electrical connections and terminals. Inspect for proper gas flow, motors are inspected for correct amp draws (too high of amp draws is an early warning sign for motor failure), contactors are checked for any voltage drops. Inspect for tripped breaker and burnt fuses, and for any signs of rust caused by water leaking within the unit. Once we complete our tune-up, you will get a report and if repairs should be made, you'll have upfront pricing right away.
Check it out!
Watch the video to view our A/C tune up with acid wash.
Ductless Mini-split system
If you're interested in better efficiency and more space in your home, then check this out. Ductless mini-split system is a heat pump type system that uses refrigerant to transfer heat/cold to the building much like a regular "Heat pump" (see heat pumps). Not all mini split systems are also a heating pump so make sure you speak to our heating & cooling department manager to decide if this system is right for you. Also, this system does not use duct to move air but a "mini" coil which is mostly attached to the wall.
How do I know if a ductless system is right for my space?
Let us help you with that. Ductless systems can save you money on bills as it as the ability to cool 1 or 2 rooms at a time where other systems like central air will cool an entire home, even if those rooms are not being used. (Don't steer away from central air though, we can use zoning systems to help with that too) Call us to schedule your free in-home estimate. 262-662-2626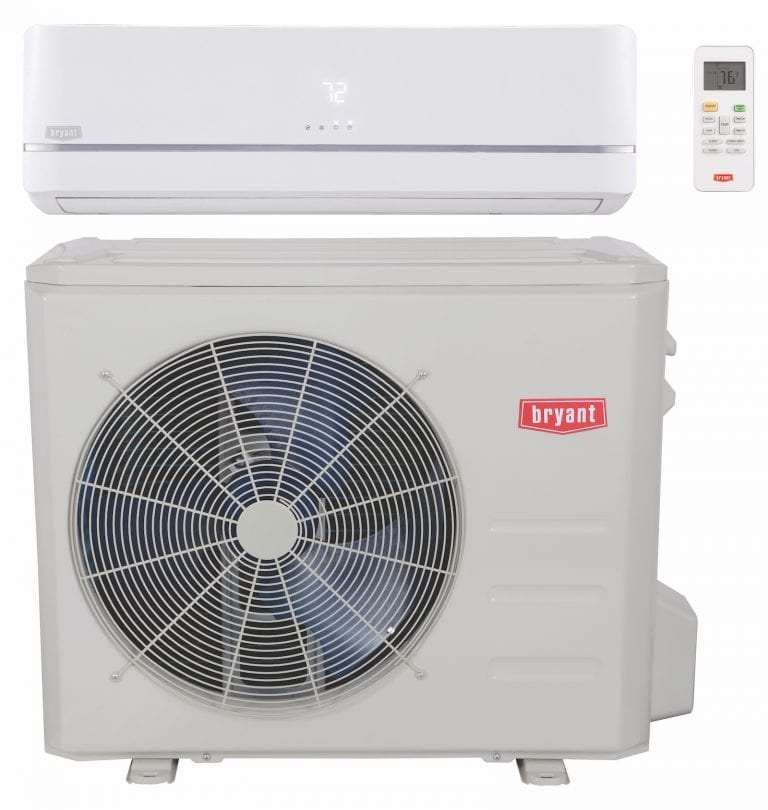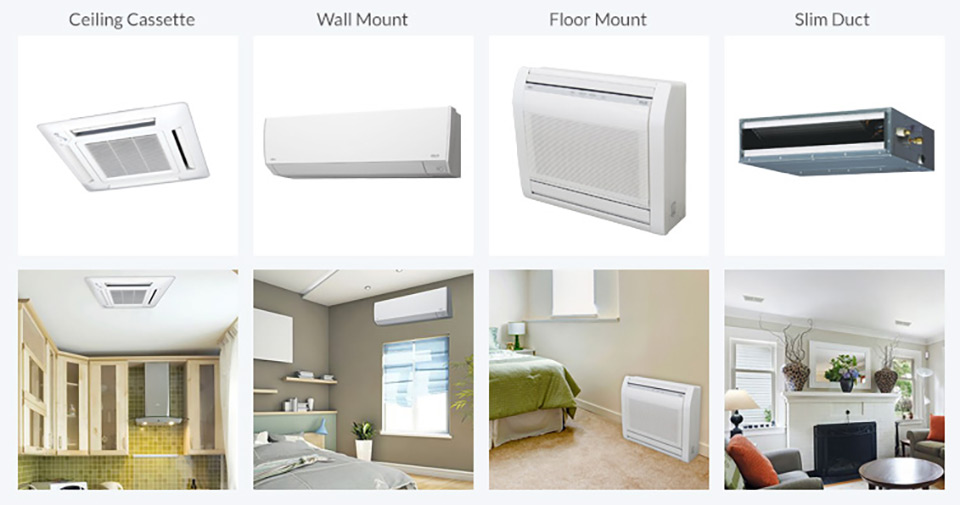 How do I know if a ductless system is right for my space?
Let us help you with that. Ductless systems can save you money on bills as it as the ability to cool 1 or 2 rooms at a time where other systems like central air will cool an entire home, even if those rooms are not being used. (Don't steer away from central air though, we can use zoning systems to help with that too) Call us to schedule your free in-home estimate. 262-662-2626