New Construction & Remodels and Multi-family
We have highly trained professionals to aid in new construction design/build for your multi-family project, installation, replacements and remodeling jobs. We are with you from the start to the finish giving you a piece of mind that our team is providing quality service to business owners such as yourself. We also provide a safety & efficiency agreement to ensure your system is running efficiently throughout the year. Hey, it's in the name! Please call us today for more information. 262-662-2626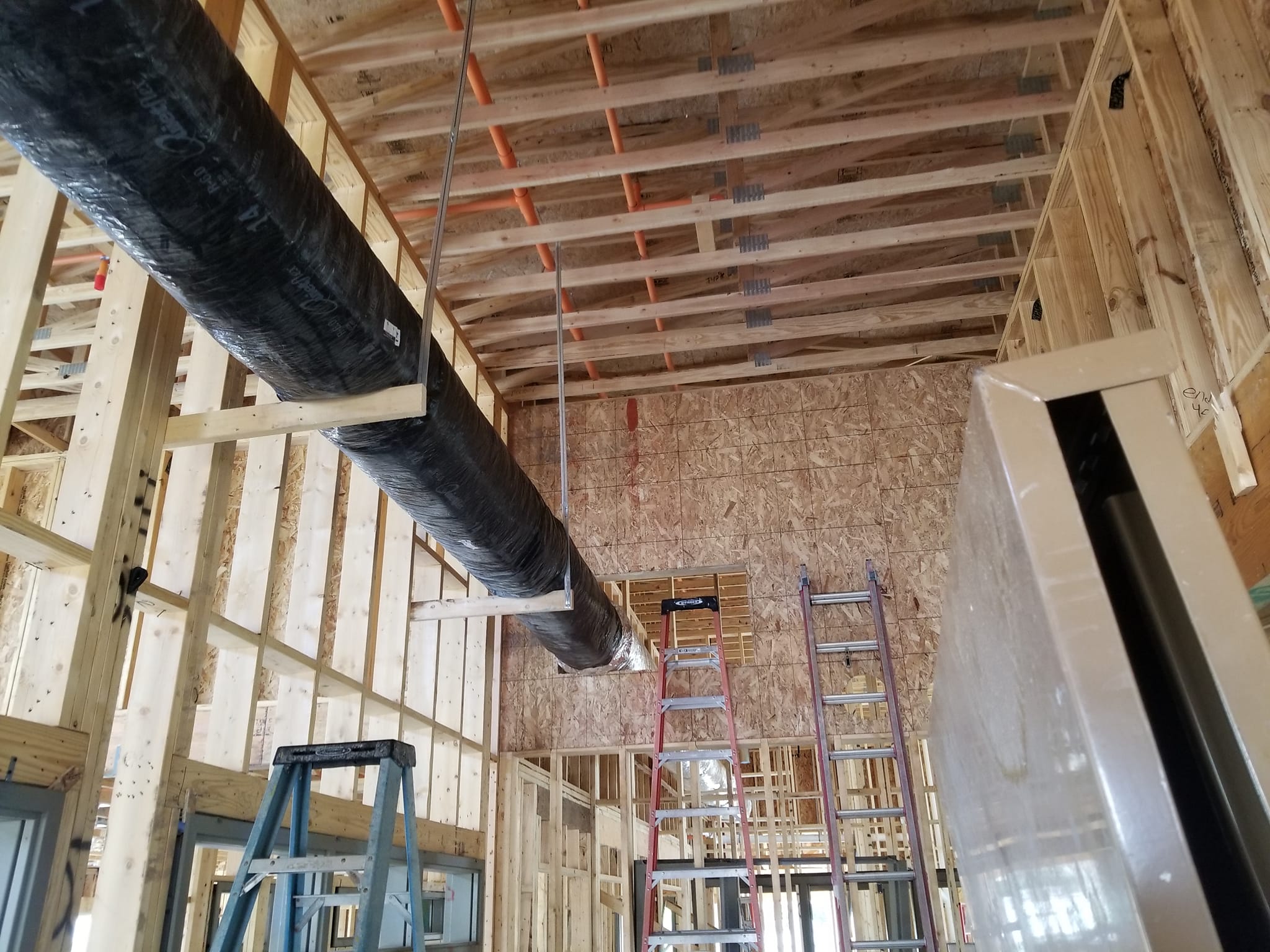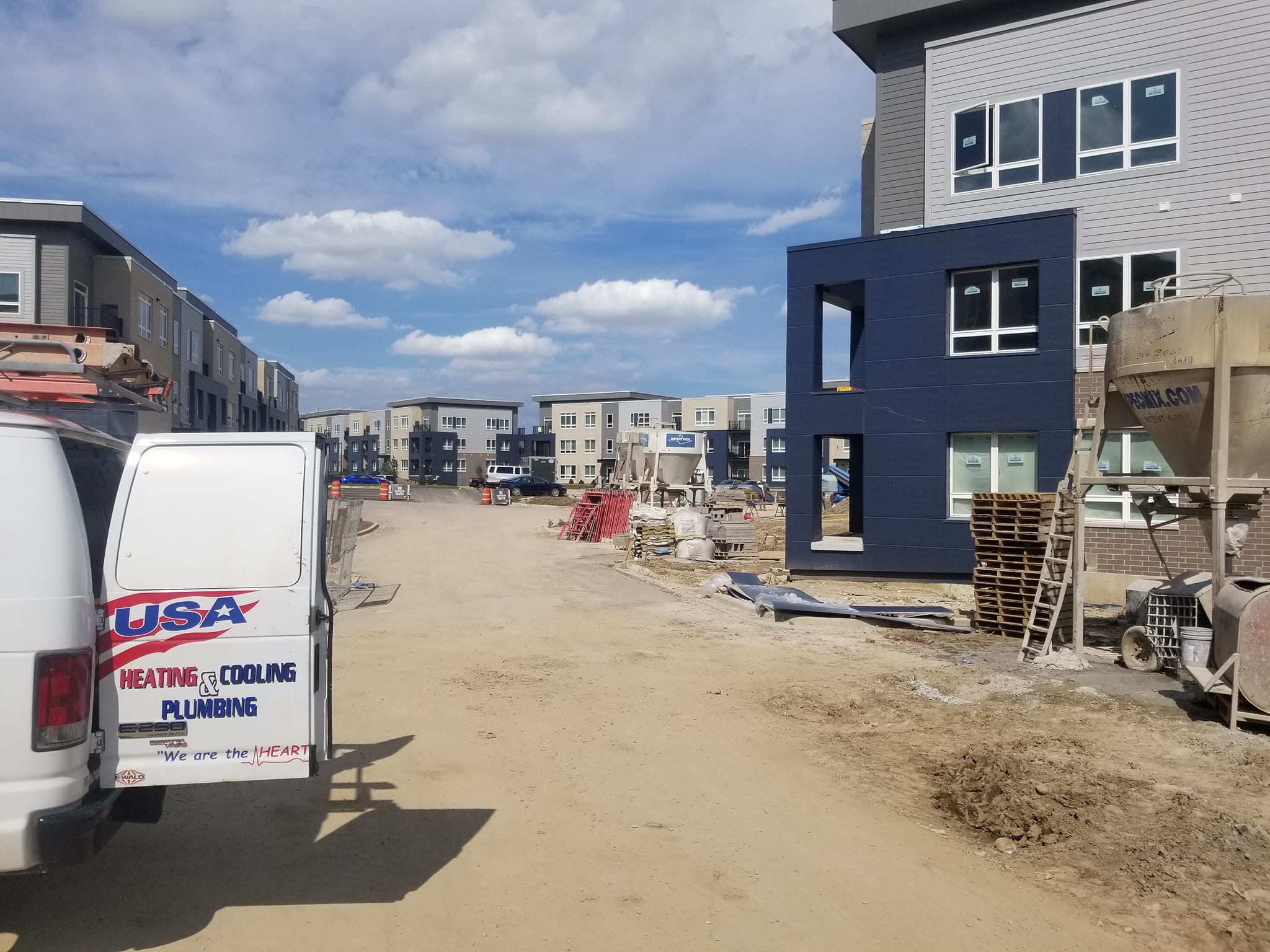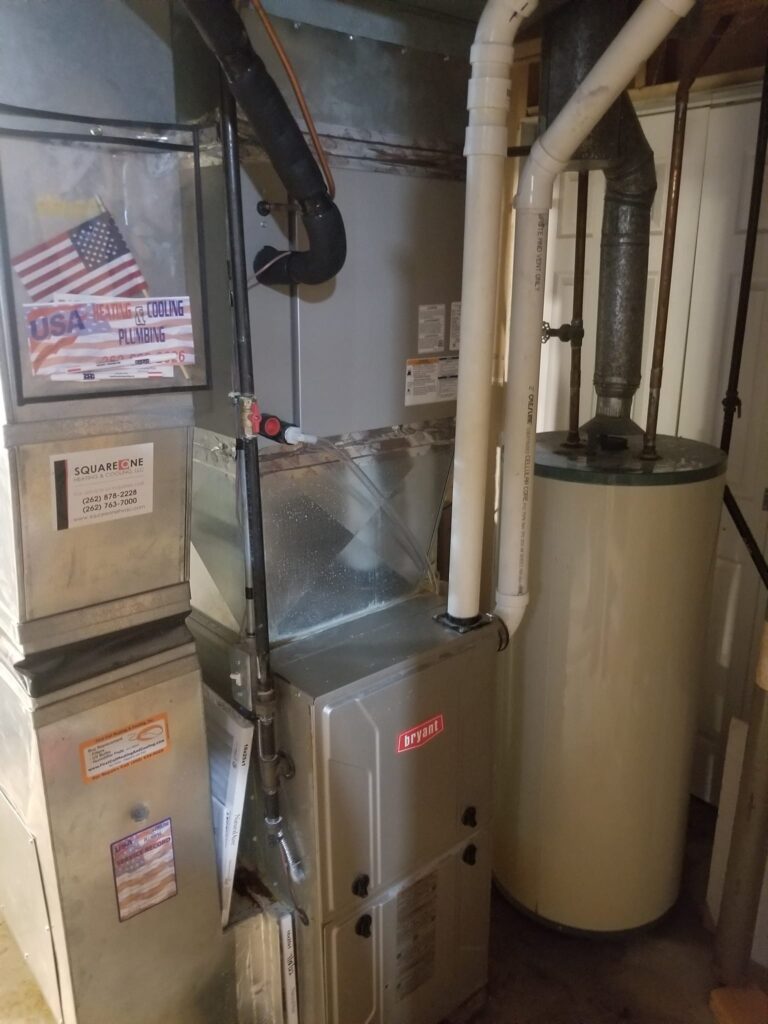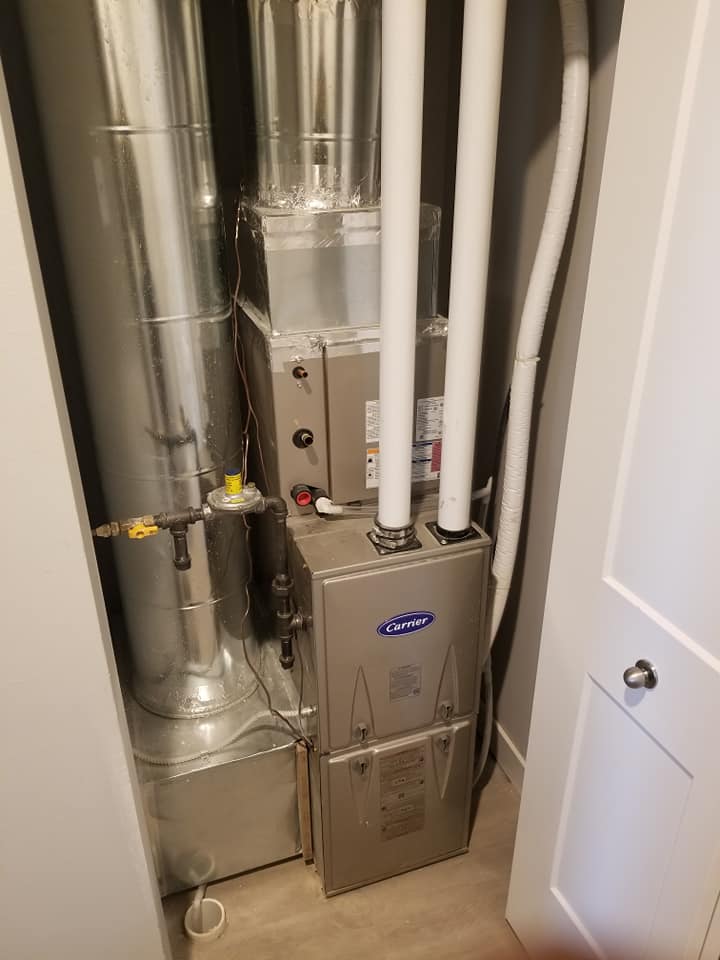 Repair or Installations
Need Heat? Call Pete!
USA Heating & Cooling is here to supply you with all the information you need. Our trained professionals will determine the best course of action to get you up and running. But what if an upgrade is needed? We can help with that too! USA Heating & Cooling will come to your home and with careful measurements, you will have a quote with up to 4 different options within a reasonable time frame. We offer 18 month financing, subject to approved credit. Once you decide what is best for your pocket book, we'll be back within a reasonable time frame and you'll be living comfortably again! You may even qualify for Focus on Energy Rebates. Cha-ching! What are you waiting for?
Let's talk about the kinds of equipment we work with. All of them!
We can repair any kind of heating equipment that you have whether it's forced air, heat pump or mini split system. Please venture to our heat pump and ductless mini split sections to learn more.
Your furnace is not running; here is a DIY checklist:
Check your filter and if it looks like this (see Figure A), chances are your furnace is not receiving good air flow. We recommend replacing your filter every 3-6 months.
Check the PVC exhaust pipe exiting your home; is it packed with snow? Walnuts? A pesky animal nests? Clear that out.
Check the thermostat. Sometimes, refreshing the batteries is all it needs for it to communicate properly with the control board. And make sure it is set correctly.
Are the registers blocked? Make some space for those.
But I think I need a new furnace installed, you can do that, right?
At USA Heating & Cooling, we got you! We'll be able to provide you quotes on all types of equipment, however, we prefer only the best!
What brand of furnace equipment do we install?
Only the best – Bryant, Concord, Payne and more. Give us a call. 262-662-2626 We'll get starting by asking you a couple of questions and shortly after, you will have pricing on your new install.
What's the difference between single stage vs two-stage?
I'm glad you asked. Single stage units run at full speed to satisfy the thermostat temperature while the two-stage will work between 2 heating methods (hence, two stage) It all comes down to your comfort level and we can help you decide which would be best for your home and comfort.
What is an ECM motor?
Stands for Electronically commutated motor. It is programmed to maintain consistent airflow for a furnace blower and to maintain constant speed for an AC condenser fan. Each type of equipment has its own settings that can be programmed by a professional service technician. If you're curious about this feature, please call us at 262-662-2626, we can explain more.
What is variable speed?
It's more! Variable speed equipment can increase and decrease at the finest capacity when necessary. Instead of just having two speeds, variable will run almost continuously keeping your home comfortable at all times.
How long will my new equipment last?
Well, that depends on you! Keeping up with annual maintenance is highly recommended and very important for longevity of your unit. As long as you maintain, a furnace can last around 15 to 20 years (sometimes longer).
What is this AFUE percentage that I see on your quotes?
AFUE stands for Annual Fuel Utilization Efficiency. It measures how efficient a furnace converts energy from the fuel it uses to warm your home. This is an overall average rating from the output of heating verses the input of heating energy. While 80% is considered a standard model, there are high efficiency furnaces like 95% or higher models that have significant differences.
I still don't get it.
Okay! Let's put it this way. If you have an 80% AFUE rated furnace, you are receiving only 80% of the heat that your furnace is putting out. The rest of it is going out the chimney. With a 95% AFUE, you are receiving 95% of the heat you're paying for. Who wants to eat (and throw away) only half of the cheeseburger when you paid for the whole cheeseburger?
Does 95% AFUE rated furnace cost more than an 80% AFUE rated furnace?
Yes, the upfront costs may seem higher but it balances out with your energy bill in the end. Your furnace wont be kicking on as often allowing you to feel comfortable in your home long before the thermostat becomes unsatisfied and calls for heat.
High Efficiency heating
Here at USA Heating & Cooling, we offer basic systems to the most advanced systems. All of them are good but they manage your comfort differently. What is the difference? Temperature, humidity, zoning, energy saving, system life, quiet operation…this all plays a part in your budget and lifestyle and with careful design, we will be able to offer you the best system for your home.
Questions to ask yourself:
How would you rate your current system?
Why would you give it that rating?
What would you like your next system to do?
How old is your home?
How old are the windows?
What is the approximate square footage of your home?
These are all very important questions not only for yourself but for us to know as well.
Safety & Efficiency Agreement
To prevent major issues from arising in your furnace, USA Heating & Cooling has experienced trained professionals to check the functions to ensure it is running efficiently. This will allow your system to run to its full potential, add years to the life of the system and to avoid breakdowns due to dust and dirt build up. Once you're signed up, leave the rest to us. We will call you in the Spring and the Fall to schedule your appointment.
What's included in my furnace tune-up?
Check thermostat(s), check blower and fan assembly, replace customer supplied air filters, lubricate all moving parts, adjust drive belts and pulleys if necessary. Test, secure and tighten all electrical connections and terminals, inspect heat exchanger(s), burners and pilot assemblies, vacuum clean combustion chamber, flue and blower compartments, adjust all air dampers, if necessary, test all motors, capacitors, record operating supply and return temperatures, test carbon monoxide gas, test for gas leaks, activate heating system. Once we complete our tune-up, you will get a report and if repairs should be made, you'll have upfront pricing right away.
Zoning Systems
Do you want the MOST efficient way to heat and/or cool your home? Zoning is the best way to do it and it will save you the most money, bar none! An HVAC zoning system is a heating & cooling system that functions with the help of thermostat to create diverse temperature settings throughout your home. Each zone has its own thermostat where you can control, offering you increased comfort and efficiency.
You might ask yourself, "is this right for my home?"
The answer is yes.
Most homes have a room or two, that's either too hot or too cold or there's a room that is not used as often. With a zone system, you will be able to control each room temperature while helping you save in energy costs.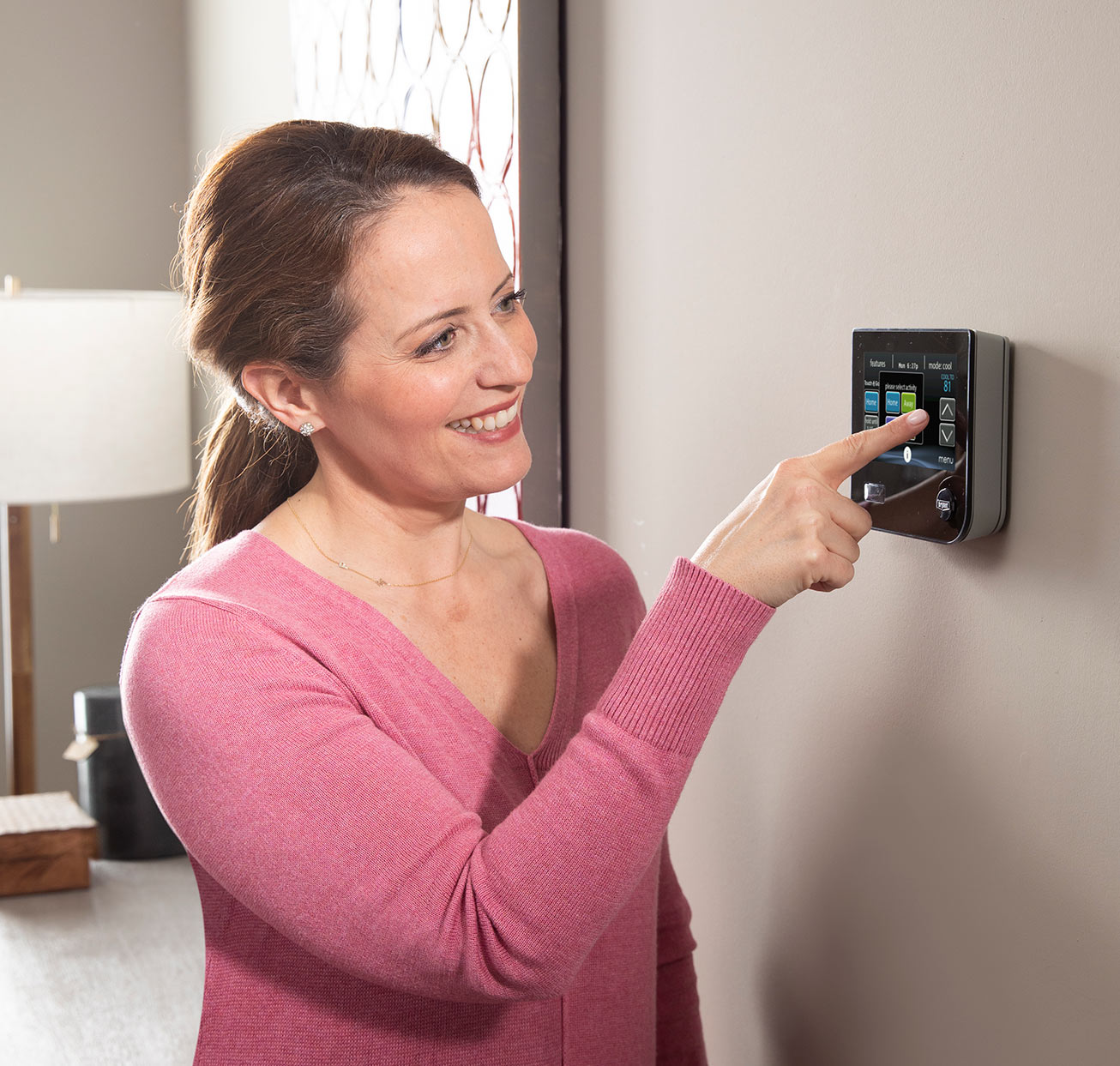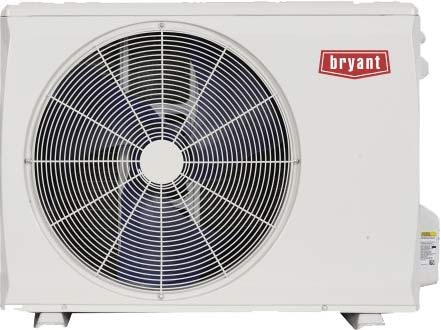 Heat Pumps
This type of equipment is installed outside your home and provides heat and cooling by transferring thermal energy using a refrigeration cycle and then bringing it into an indoor unit. Heat pumps tend to be more environmentally friendly. It can also save on space if your living area is limited.
Is a heat pump better for my home?
Let's make sure it is and the only way to find out is meeting with our hvac manager. Give us a call at 262-662-2626 for a free in-home estimate.
Boilers
This equipment heats your space using hot water which is pumped throughout the building and transfer the cold to heat thru various registers.
Help, my boiler is not working, can you repair it?
Yes, we can! If your hydronic boiler is not working, call us today to schedule your appointment.
Should I have annual maintenance on my boiler?
Yes, you should! Like forced air equipment, boilers should be checked annually, quarterly and sometimes monthly.
What is part of an annual boiler check?
Inspect for soot or damage to the fire side and scan for corrosion on the water side, clean the boiler inside and out, tune up burners and verify proper function, check the gas regulator for correct pressure settings, inspect check valves and safety controls, and hydro test the boiler for any leaks.
I think I need a new boiler; can you help?
Have no fear for USA Heating & Cooling are here. Let us help you with that install. Call us to schedule your free in-building estimate.
Is a boiler better than forced air?
Some might say it is better. Boilers tend to have more consistent heat than forced air. It also helps those who are allergy sensitive since there is no forced-air being moved about the home.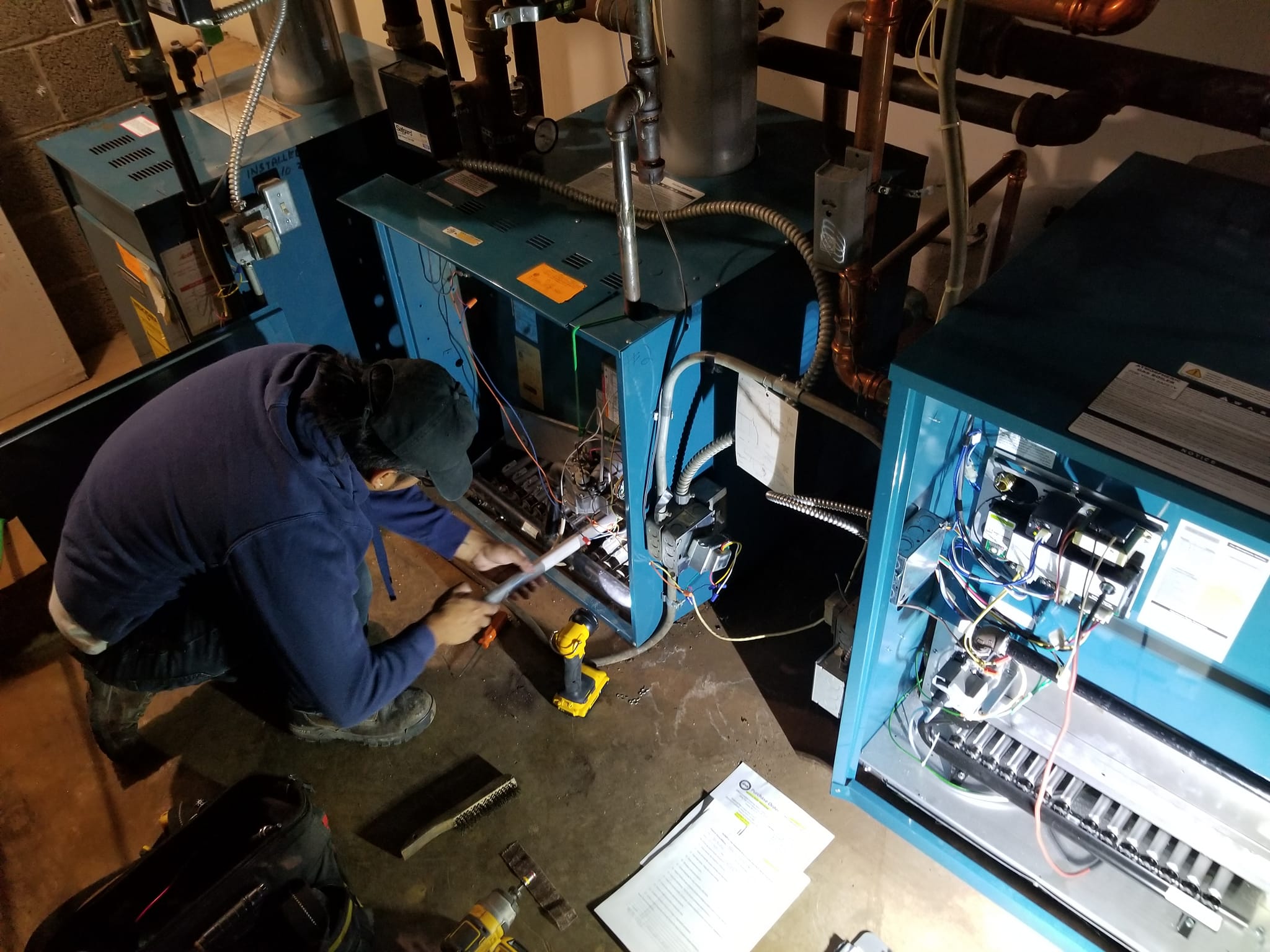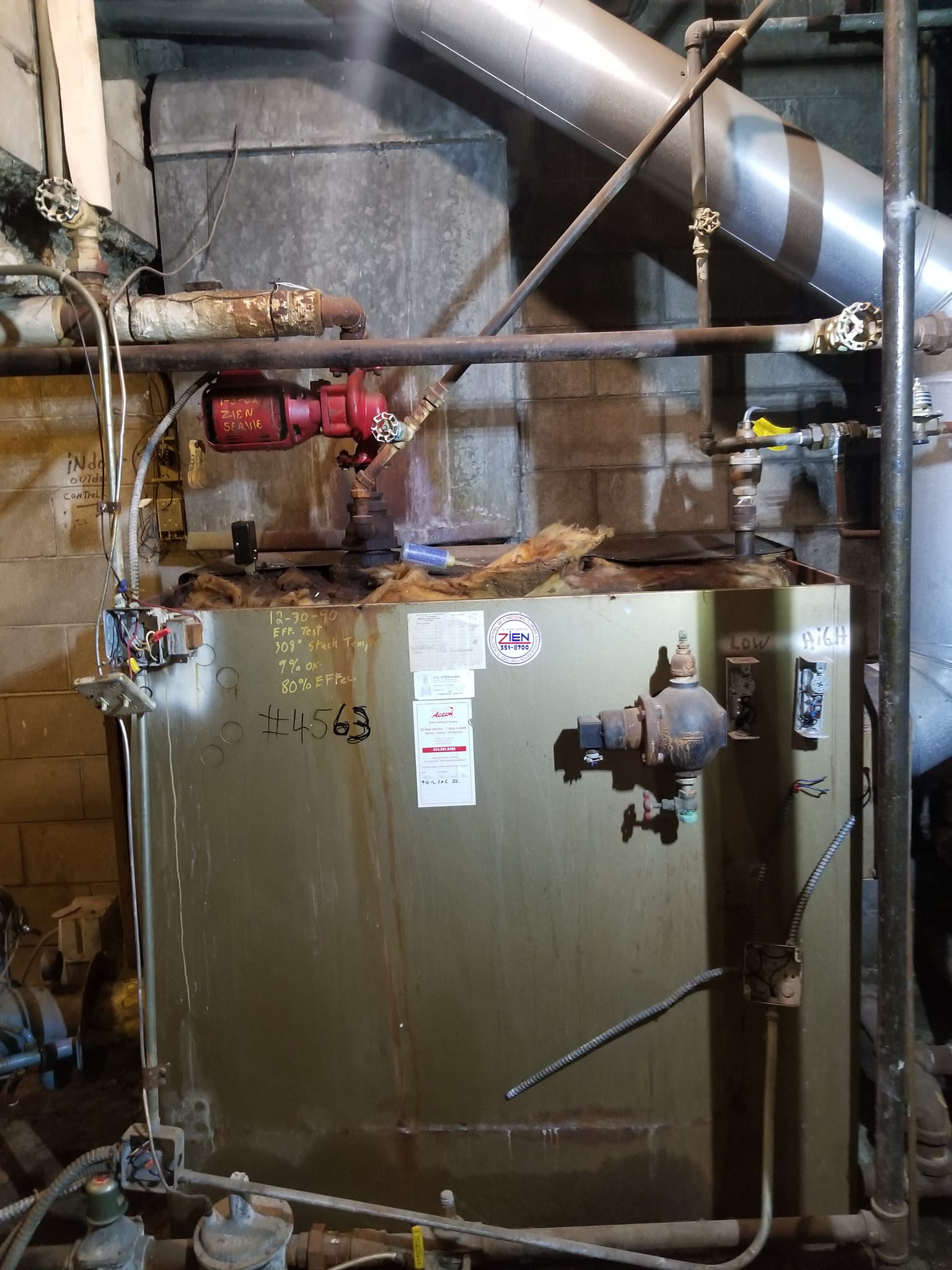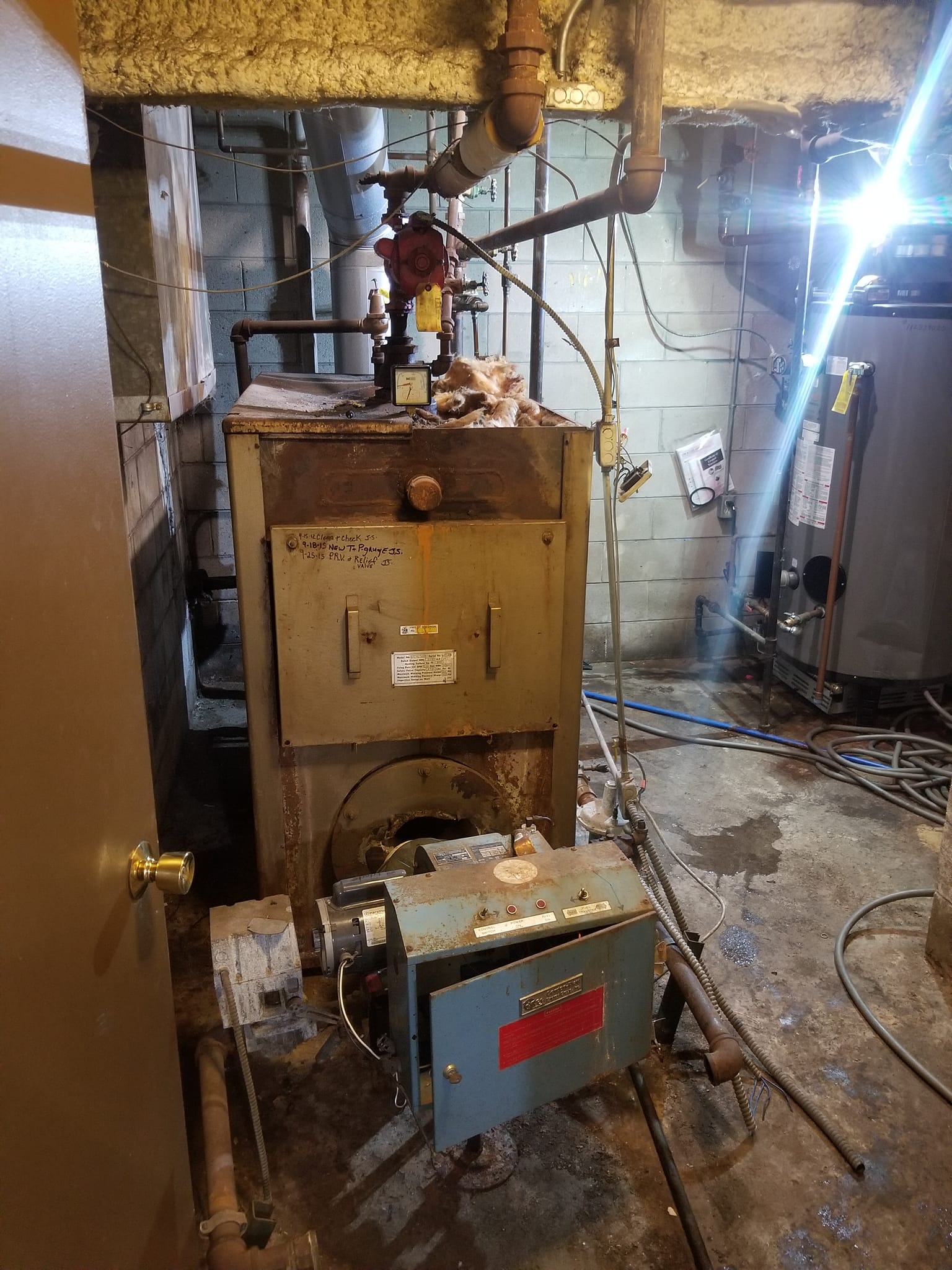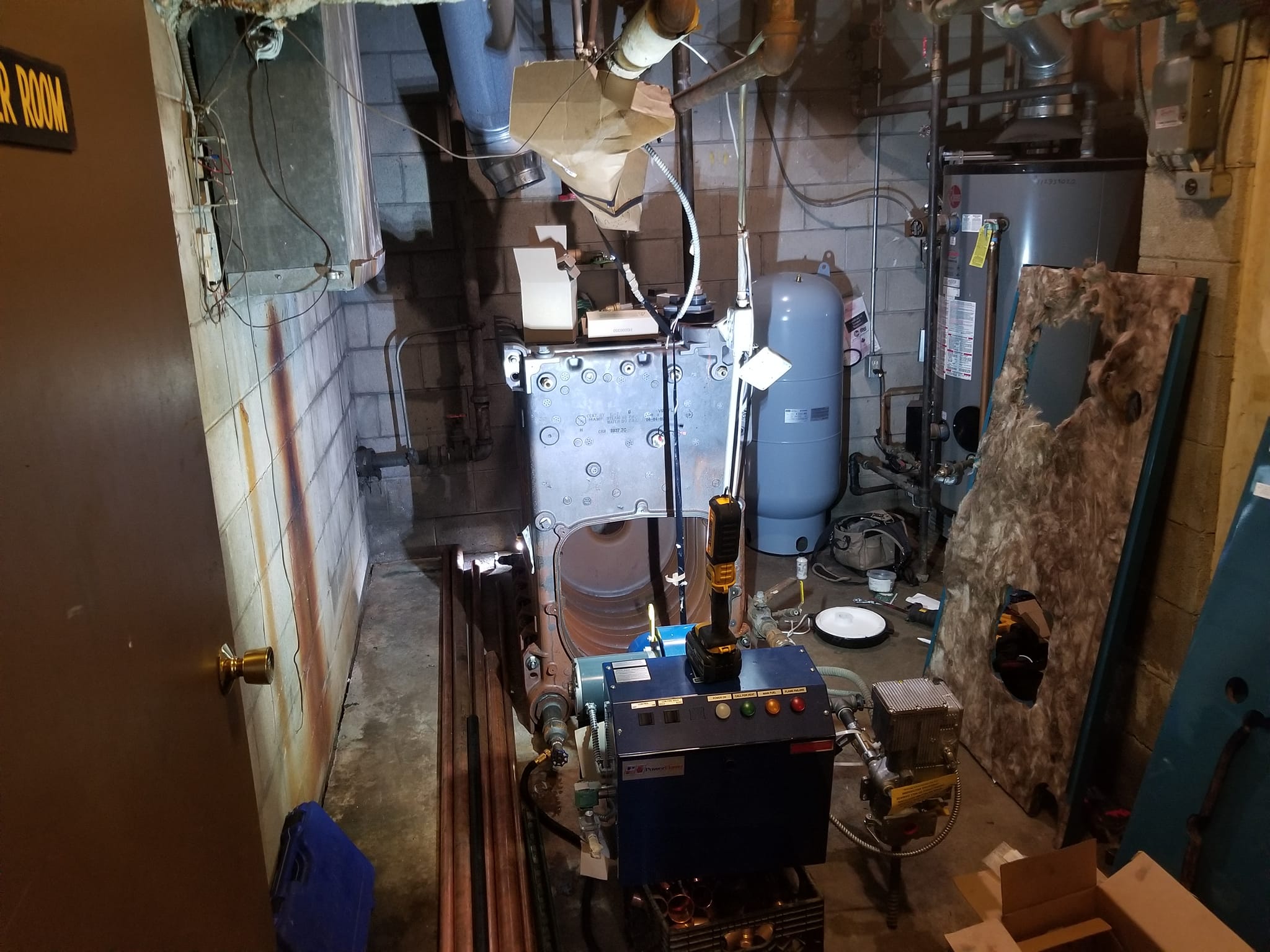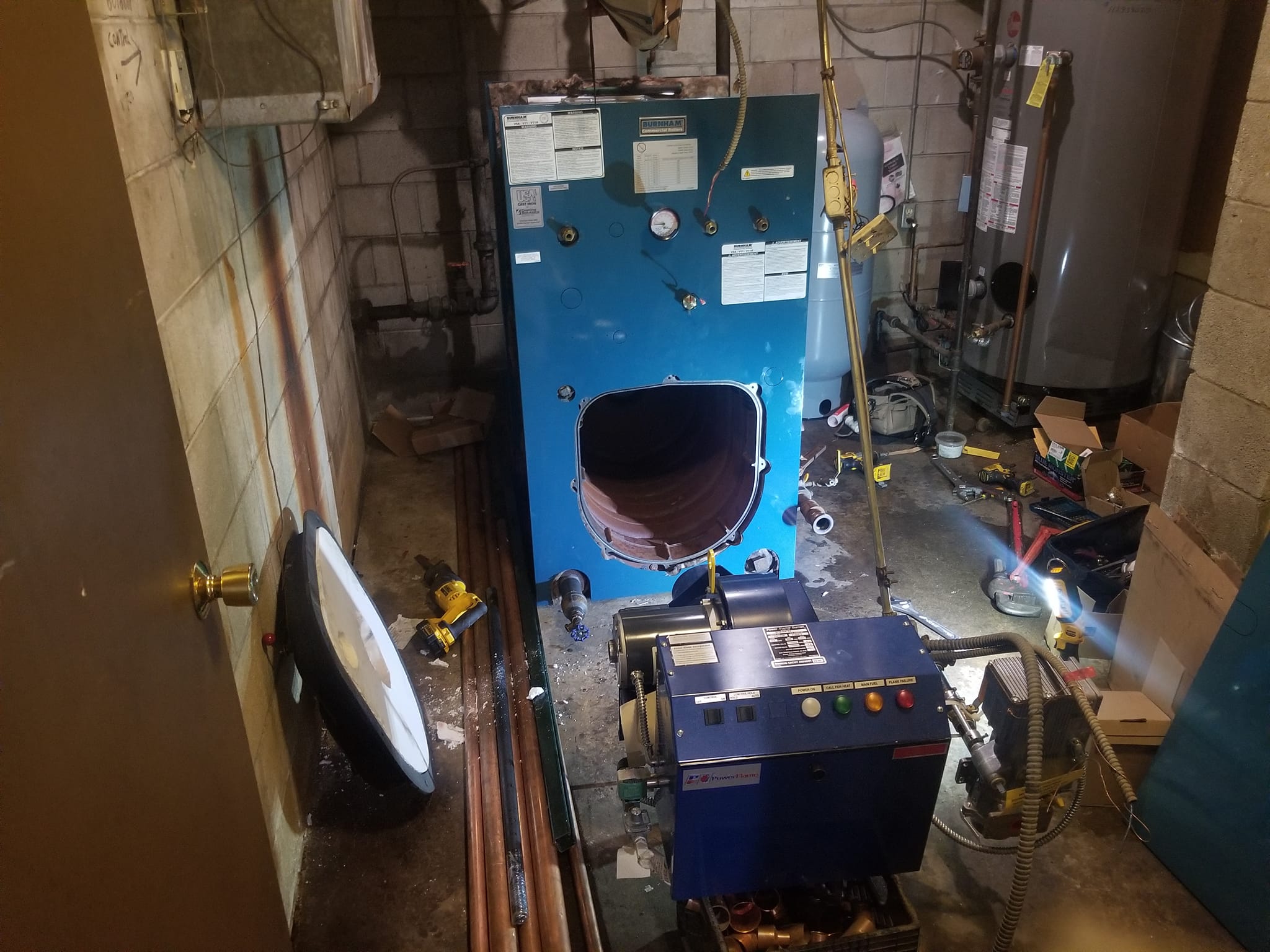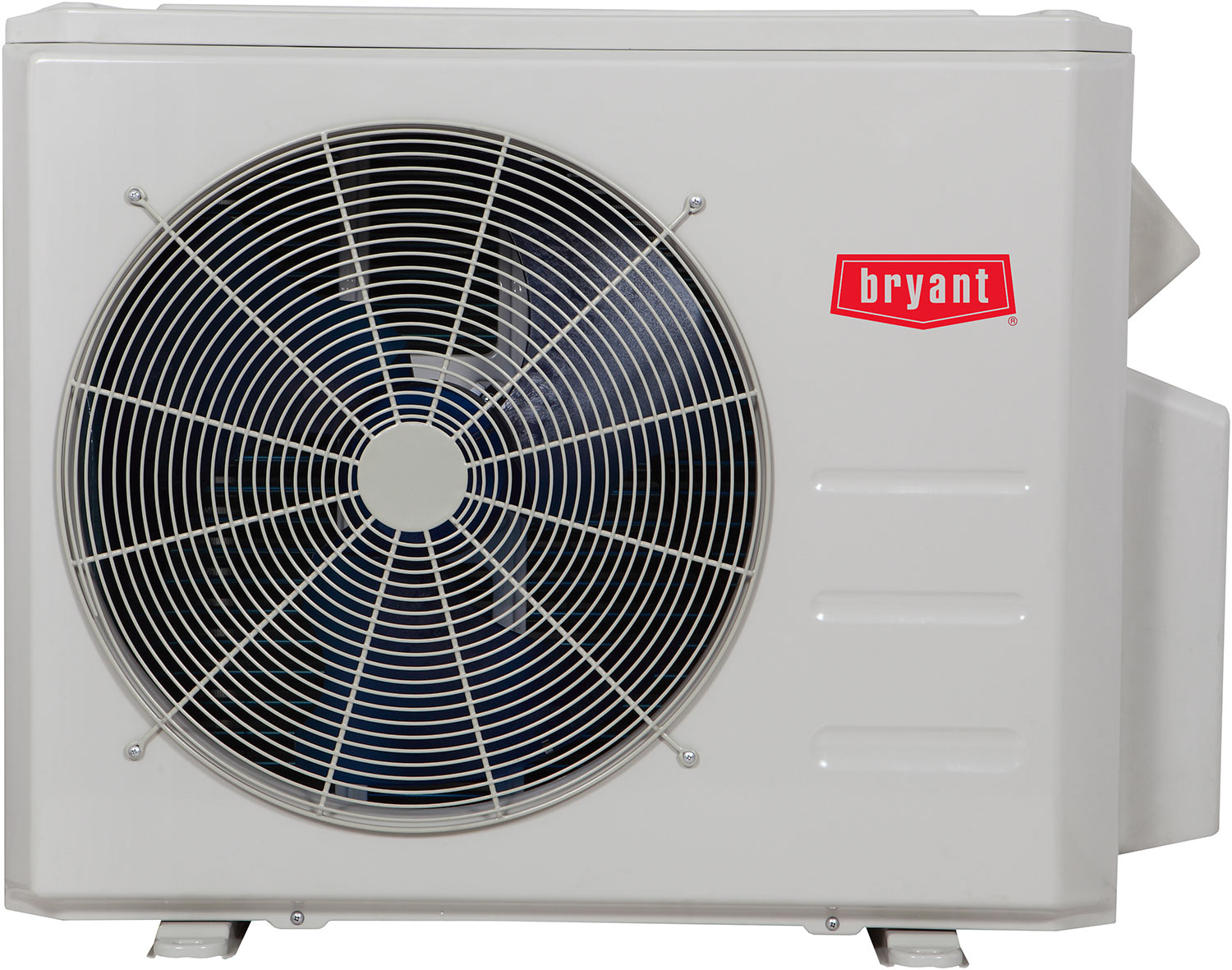 Ductless Mini-split
This is a heat pump type system that uses refrigerant to transfer heat/cold to the building much like a regular "Heat pump". However, this system does not use duct to move air but a "mini" coil which is attached to the wall or ceiling.
I'm limited on space and I have no duct work in the house, is a mini split right for me?
It's a great option! Not only can it reduce overall costs, it can be installed anywhere and is inclined to be more efficient too. Give us a call to schedule your free in-building estimate.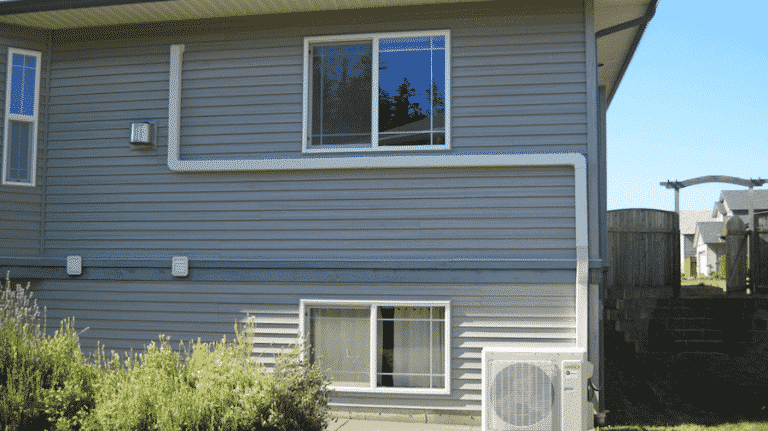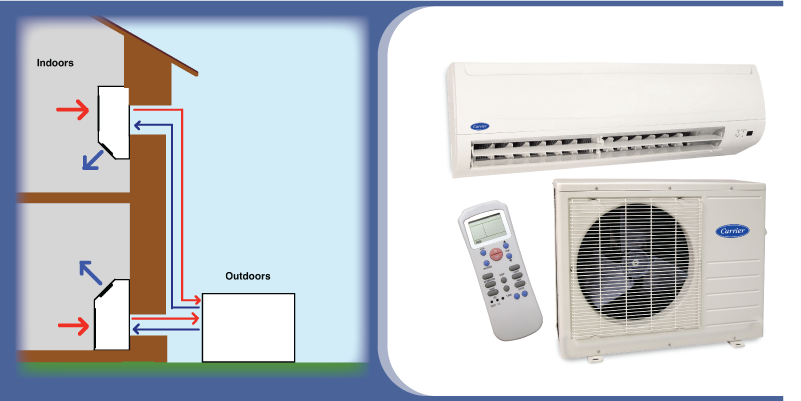 This is an additional item that is used with an air filter to better rid your home of mold and bacteria. By installing one of these in your system, all the mold in line of the UV bulb will be killed. This will keep your a/c coil mold-free and you won't be breathing this in. It is very beneficial for those with respiratory problems as it helps with air quality. We would love to tell you more about it!
It also reduces:
99% of the Flu virus
99% of bacteria
98% MRSA
97% of mold spores